Calvin is having a problem. He'd like to get back to Earth safely. Design a way for him to return to Earth using only 3 items.
What do you notice about the above comic? How might we use design thinking along with this comic? What ideas would you or your students have to help Calvin out?
This was the beginning of what is called the #dtcomics (design thinking comics) tag.
Imagine you are new to a school, an idea, a job, whatever it might be. Your first step is to interact with others around you, get to know them, listen to them, start to find your way. After those first initial opportunities you get rolling with your learning and begin to take steps to launch your ideas with your new colleagues. Your first step is to launch an idea that will hopefully be listened to by others, reflected on, given feedback, hopefully having some collaboration too.
Think about how all these items happen. First you need to have an environment that feels safe and open to share ideas. Then you also need to have a sense of security that  your new found colleagues will be open to giving and receiving feedback. For many of our students, the daily struggle is how others will view their ideas and the ugly fact that feedback is seen as a bad thing. Could comics help alleviate these problems?
Jason Hubbard is a teacher I met through Twitter and have had a chance to collaborate with this school year. I'm not really sure how it happened, but one morning I felt like my students needed a different direction when it came to solving a problem. We've been using the app called Epic to read on throughout this year and there are tons of great comics students can read. From these books I took an idea, found a Calvin and Hobbes comic that dealt with flight and created a design problem. Now students might have been able to think through this problem without a comic, but what made it even better was they were solving for a character that was engaging to them.
After that first day of creating, I saw how excited students were when solving these design problems. Jason contacted me and asked if we wanted to start a #dtcomics (design thinking comics) tag and we both ran with it. Our goal is to look at design through comics or picture book illustrations that can help students begin to think through problems. I've also had the chance to engage with others through the #dtk12chat on twitter and collaborate to refine this idea. Ellen Deutscher has helped me think through ways that students might propose How Might We proposals to the different comics instead of having a teacher directed design challenge. There are so many great things that happen through collaboration for me, but also for our students.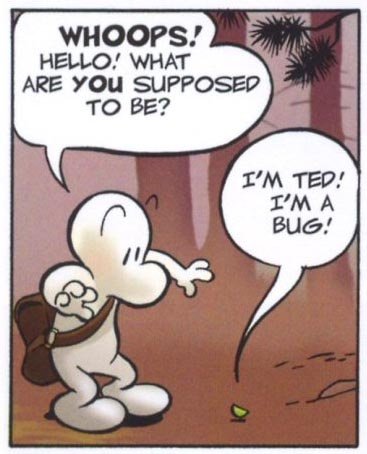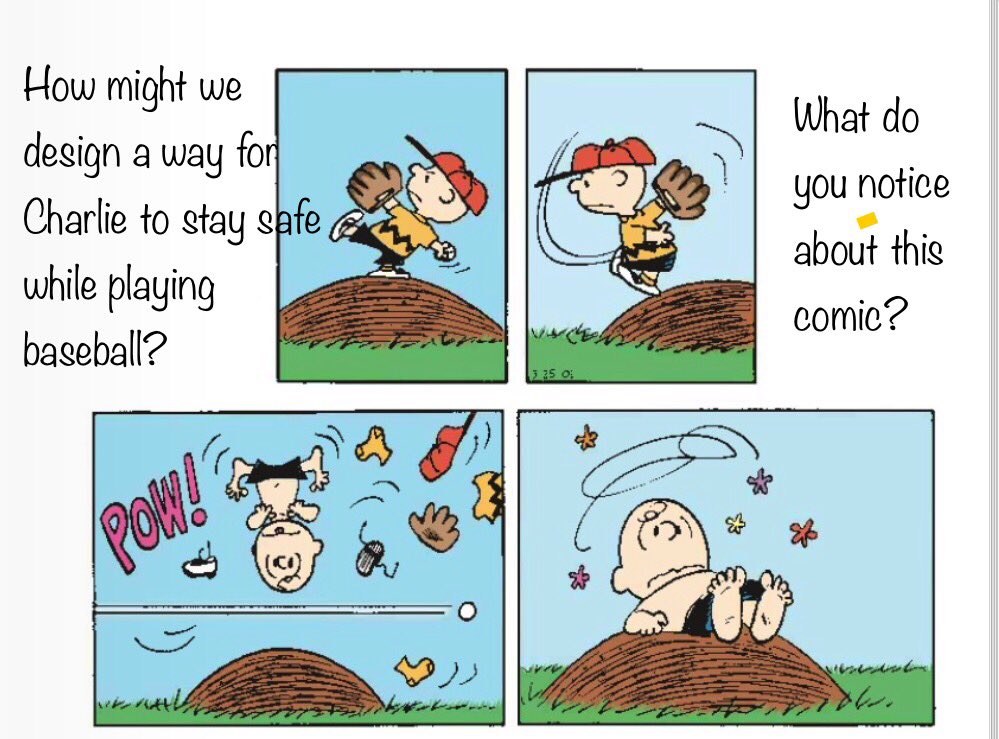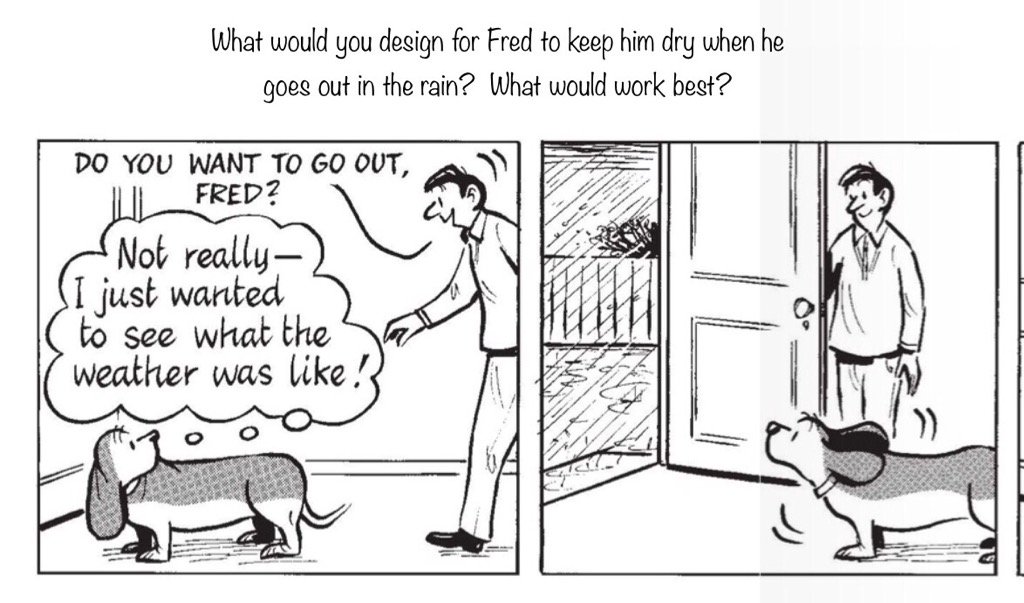 Imagine now that you've had the chance to look at a few design challenges, how your students would react to these ideas. They love graphic novels, think of all the possibilities! So many times we try to gloss over comics and not give them the credit they deserve. These small illustrations can have a giant impact on design thinking, literacy, and collaboration. If there is one item that I've seen students flock to, it's graphic novels.
Jason and I hope that #dtcomics can become something where others share their ideas, and as a learning community we can collaborate and share thoughts too. Imagine if we focus on one comic and students propose How might we….. ideas. This is the power of collaboration, not one idea, but many ideas that can create a tidal wave of conversation and creativity.
Take a look at the tag #dtcomics or feel free to look at some of the other ideas we are adding daily to our #dtcomics folder. Let me know some of your ideas in the comment section and looking forward to seeing the amazing work you all do!